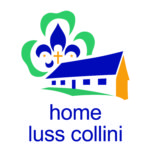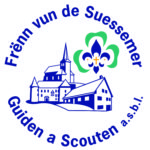 Corona Update – 19.04.2021
– Bis den 15.  Mee ginn wéinst deenen aktuellen Bestëmmungen keng Reservatiounen ugeholl. 
– Bis op Weideres huelen mär nëmmen Gruppen vun Jugendorganisatiounen (LGS, FNEL, Caritas, SNJ, asw.) un.
– Pro Buchung dierfen mär just e Grupp vun max. 20 Leit unhuelen.
– An engem Dortoir dierfen max. 10 Leit schlofen.
– Et dierfen max. 4 Leit un engem Dësch setzen.
– Dei benotzte Reim sollen reegelméisseg gelëft ginn, a Plazen déi heefeg ugepak ginn, sollen ëmmer nees desinfizéiert ginn.
– Wann den Secherheetsofstand vun 2m net garantéiert ass, soll bei all Aktivitéiten esou vill wéi méiglech e Mask ugedoen ginn. Bei Kontakt mat Externen (déi net zum Grupp gehéieren) muss ëmmer e Mask ugedoe ginn.
– No reservations will be accepted until 15th of May due to the actual rules. 
– Until further notice, we only accept groups of youth organizations (LGS, FNEL, Caritas, SNJ, etc.).
– We can only accept a group of max 20 people per booking.
– A maximum of 10 people can sleep in one dormitory.
– A maximum 4 people are allowed to sit at one table.
– The used rooms should be regularly ventilated and frequently used areas should be disinfected over and over again.
– If the safety distance of 2m is not guaranteed, a mask should be worn on all activities as much as possible. In case of contact with peoples who do not belong to the group a mask must always be worn.