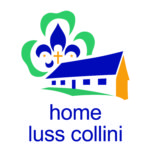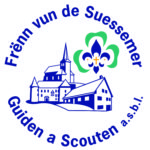 Info Coronavirus (COVID-19):
– Mir dierfen ab elo, a bis de 15 Juli maximal 20 Leit unhuelen. Deen Moment muss och kee Sécherheetsofstand/Mask agehale ginn. 
– Ab dem 15 Juli bis de 15 September 50 Kanner + 10 Cheffen zesummen ee Camp maachen, an deemno och esou, ouni Sécherheetsofstand/Mask am Chalet sinn.  Allerdéngs ass dëst nach net publizéiert, dëst kennt eréischt an d'Gesetz wat nach an der Chamber gestemmt muss ginn. 
An béide Fäll muss awer bei Kontakt mat Externen (déi net zum Grupp gehéieren) eng Mask ugedoe ginn.
– We are, from now until the 15th of July, allowed to accept maximum 20 People. There is no obligation of social distancing and wearing a mask.
– For the summer holidays (15th of July until the 15th of September) 50 Children + 10 Leaders are allowed on a Summer camp, again without social distancing or wearing a mask. But this is not yet officially announced and the law has to be implemented.
In both cases, a mask has to be worn when you are in contact with external people (those who don't belong to your group).